This place charmed me
When I first came to Nowe Kawkowo, I met Ula, who wanted to sell a piece of her land. I entered this plot, sat on a slope near the forest and I was speechless. I felt what I had always been looking for: This is my place on Earth! It was love at first sight. I was surrounded by silence, peace and unlimited beauty of nature. I made the decision to buy this land in 15 minutes. I was suggested to think that this is a serious decision and it can not be taken lightly … But I knew there was nothing to ponder, That's it!
Today I know that my intuition once again proved to me that I can trust her.
This place is magical in every way and I feel at home here … cozy, safe and happy.
Great people
From the first sight I fell in love with the local nature, and as more and more frequent trips to New Kawkowo, I fell in love with its inhabitants. At first, they seemed completely unreal. Their openness, friendliness, willingness to help and ordinary human kindness were in contrast to the big city in which I spent my whole life. During many crisis moments during the construction of the house, I could always count on their help.
As a completely limitless man from the city, I made a lot of mistakes in a collision with a new reality. My wonderful neighbor, Ula, saved me from time to time and helped me to solve problems that were impossible for me, and for her they were small obstacles to everyday life.
She could always conjure something out of nothing.
To this day, she is my good fairy. I really value her friendship and support.
Full potential of the neighborhood
There are fantastic, open and sensitive people in the whole area. In every home, something interesting is created. Some paint, others sculpt, others create music or photograph. And they connect their unity in harmony with nature. There is an amazing pottery studio and a lavender field where you can spend a wonderful time loading yourself with positive energy.
Rest and relax
After exploring the area you can always relax in the Galeria w Nowe Kawkowie, drinking coffee and eating a delicious cake. You can also see the beautiful handicrafts of local artists and spend time talking with the przesympatyczna owner Ania, which is undoubted decoration of this place.
Of course, the most important advantage of this area is the beauty of omnipresent nature, inviting to long walks and bike rides.
People are coming back here
When people come here for the weekend, they always leave with regret that they did not manage to visit the whole area. Next time they come back for longer. I am very happy when once again I see their happy and happy faces full of passion and desire to recharge the battery with good energy. And we have a lot here. It's enough for everyone.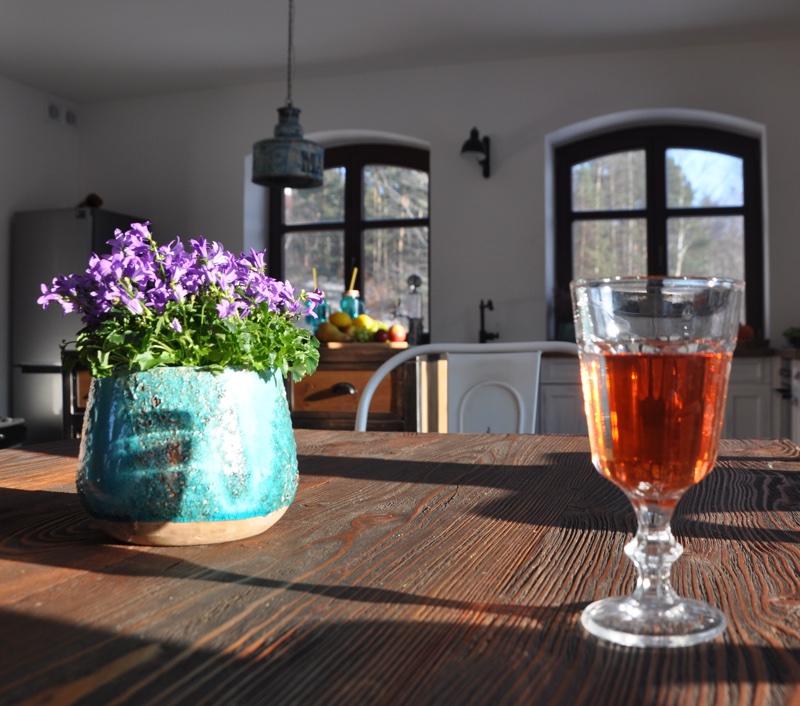 See for yourself
We invite you to look at the photo gallery showing the wonderful places surrounding our house.
address
Nowe Kawkowo 57A, 11-042 Jonkowo
tel. +48 602 660 055
email: info@zakateksary.pl
©2018 Zakątek Sary
Realizacja: 68media